Sam Cathey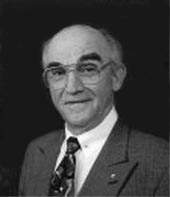 Hall of Faith Class of 2008
Oklahoma
In 1951, 17-year-old Sam, a high school senior, was called as Pastor of a newly established Mission. He pastored there until May 1952. He enrolled in college but in January 1955, 20-year-old Sam dropped out of the university and moved to Michigan. "I thought I was going to get a job, pay off the school, and then come back," he said. "When I got there, all of the SBC churches had me preaching revivals."
Cathey said that his years as a pastor helped prepare him for evangelism. "No man ought to be an evangelist until he has pastored," he said. "You've got to know churches. You've got to know how they think. You've got to know how they feel. And you've got to know a pastor's heart."
He preached across the nation in Revivals, Bible Conferences, and Evangelistic Meetings since surrendering to Itinerate Vocational Evangelism in 1967. He was president of Morningside Ministries, and past-president of the National Conference of Southern Baptist Evangelists. He authored five books and wrote for several periodicals.
Sam Cathey was born in Camden, Arkansas in 1934. He received his education in the public schools of Camden, Ouachita Baptist University, Southern Baptist Theological Seminary and Immanuel Baptist Seminary. He was married to Lucille Lawson Cathey, of Hazard, Kentucky, and with whom he had three daughters.
Evangelist Sam Cathey went home to be with the Lord on March 9, 2016. His memorial service will be held at 10:30am, Friday, March 11, at Graceway Baptist Church, 1100 Southwest 104th Street, in Oklahoma City, Oklahoma. Please join the COSBE family in praying for Sam's family as they mourn his loss. Sam was a faithful and fearless preacher who impacted multitudes for Christ and His church. He will be greatly missed. Sam preached his last sermon on Mothers' Day of 2015.