Leon Westerhouse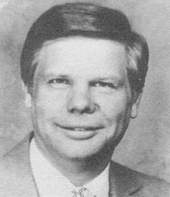 Hall of Faith Class of 2008
ALABAMA
Leon is a native of Birmingham, Alabama where he grew up in the First Baptist Church where he was saved at the age of eight. He sang in the church choir program, and graduated from Phillips High School where he played football and other sports.
He majored in voice at the University of Alabama, receiving the Bachelor of Music degree in 1959.
For two summers he sang in Atlanta, Georgia with the "Municipal Theatre Under the Stars," and prepared for a career in Broadway and Opera.
Returning from his honeymoon with wife Patsy, the newlyweds were in a head-on collision that left both of them severely injured. This was a turning point in his life, and in 1964 he surrendered to full-time Music Evangelism. He was one of only a handful of Music Evangelists in the Southern Baptist Convention and the first Music Evangelist in the state of Alabama. A former athlete, laborer, salesman, Broadway singer, railroad engineer and military man, Leon connects with all types of people in all types of churches through his inspiring music. He was ordained to preach in 1979.
Leon strongly believes in a personal devotional life and in personal witnessing for Christ. He has served in several positions with the National and Alabama Conferences of Southern Baptist Evangelists.
In fifty years of evangelism, Leon has shared the Gospel in song and spoken word in over 1400 revivals, crusades and other evangelistic meetings. He has been privileged to serve with fellow Hall of Faith inductees Junior Hill for over fifty events and Eddie Martin for over sixty weeks.