John Bos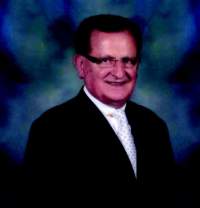 Hall of Faith Class of 2012
FLORIDA
John is a native of The Netherlands. Entering the evangelism ministry alongside friend and mentor E.J. Daniels, Bos has used his musical talents in crusades across the nation. He has thrilled audiences around the world with his skills at the organ and the piano.
In 1972 Bos joined Daniels' ministry, Christ for the World Inc. and served as Associate Director. The ministry focuses on evangelizing the world through overseas festivals, orphanages and other ministries. Christ for the World organizes and directs city-wide and area-wide missions and/or festivals from start to finish. Pastors and lay-leaders are used to organize committees that function in the meetings. All publicity is prepared by CFTW, Inc., and all finances are assumed up-front until, and if, expenses are recovered from the budgets. The organization prefers working in county-seat type towns.
Rev. Bos received a Doctorate of Divinity in 1998 from Immanuel Baptist Theological Seminary, Atlanta, Georgia and a Doctorate of Evangelism in April 2006.
Rev. John Bos served as Associate Director until the death of Dr. Daniels in 1987, at which time he became Acting Director, with Mrs. Daniels serving as General Director. At the death of Mrs. Daniels in 2000, Dr. Bos became Executive Director. He has a commitment to carry on the legacy of Dr. and Mrs. Daniels who established CFTW to do missions in single churches or in trans-denominational settings with many churches and large attendance in venues such as stadiums, arenas or their 3,000 seat canvas cathedral.