Jesse Hendley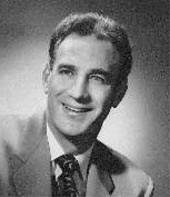 Hall of Faith Class of 2008
GEORGIA
Dr. Jesse Murphy Hendley dedicated his life to the proclamation of the Gospel message to lost souls. He was born October 11, 1907 in Montgomery, Alabama to Albert and Helen Hendley. His family later moved to the Atlanta area when he was a child. He received his education from the public schools in Atlanta and later attended Georgia Tech University for one year. He accepted the call to preach and enrolled at Columbia Theological Seminary in Decatur, Georgia. He later attended Southern Baptist Theological Seminary in Louisville, Kentucky.
As one of America's foremost evangelists, he has conducted numerous crusades throughout the United States and overseas. His 67 years of preaching include fourteen years as Pastor of the Colonial Hills Baptist Church in Atlanta, Georgia. The congregation grew from 85 to 2,300 members under his ministry.
A pastor, evangelist, Bible teacher, radio minister, and conference speaker, Dr. Hendley has preached from every chapter in the Bible. Listeners have heard heart-warming sermons on the love of God and other devotional themes and have found encouragement, comfort, instruction, guidance, and inspiration for daily living.
Aware of the responsibility to preach the whole counsel of God, Dr. Hendley also includes the warning messages of the Bible. He was uncompromising in his presentation of hell and judgment.
His prayer was that the Spirit of God would make the Word of God - preached from a heart of love - come alive to every listener, resulting in a new relationship with Christ as personal Savior and Lord.
For more than 63 years he was the director of the Radio Evangelistic Hour Gospel broadcast (one of the most sustained and successful Gospel radio ministries of the twentieth century). Hendley also served as the editor of the Radio Evangelistic News, a monthly publication that featured sermons from the Radio Evangelistic Hour as well as letters from listeners of the show. In addition to holding revival meetings throughout the United States, Dr. Hendley also preached messages in Africa, India, Indonesia, the Panama Canal Zone, Singapore and South America.
Dr. Hendley went to be with his Lord, November 30, 1994.