George Beverly Shea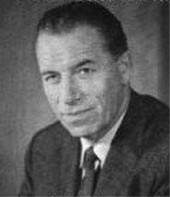 Hall of Faith Class of 2008
NORTH CAROLINA
Born in Winchester, Ontario, February 1, 1909, where his father was a Wesleyan Methodist minister, Mr. Shea's first public singing was in the choir of his father's church. Later, he sang with the Houghton (New York) College Glee Club.
Through the years Mr. Shea was one of the busiest men on the Billy Graham Evangelistic Team. Between crusade, radio, and television dates in many countries, he sung hundreds of concerts and recorded more than seventy albums of sacred music–including nine CDs.
Every hymn he sang was a testimony to the saving power of Jesus Christ and to Mr. Shea's faith in Him. He was a noteworthy composer, and the songs he wrote incorporate the same message. He composed the music at age 23 to one of his best-known solos, "I'd Rather Have Jesus," to words by Mrs. Rhea H. Miller. The poem had been left on the family piano by Mr. Shea's mother, and after reading the words he sat at the piano and composed the tune. Mr. Shea utilized all available media to share the "Good News" of Jesus Christ. From 1952, he was heard regularly on network radio as his bass-baritone voice was transmitted on weekly shortwave programs around the world.
Mr. Shea's network radio singing started on "Club Time" a program carried for more than eight years on ABC, the Armed Forces network, and many independent stations. When Billy Graham, then pastor of the Village Church in Western Springs, Illinois took over the "Songs in the Night" radio program on Chicago's WCFL in 1943, he recalled hearing Mr. Shea's radio singing and enlisted him to help with the broadcast. That was the beginning of a long association between Mr. Graham and Mr. Shea. In 1947 Mr. Shea went to Graham's hometown, Charlotte, North Carolina to sing in the first of Mr. Graham's City-Wide Crusades. The fledgling evangelistic team worked together in several other Crusades and in 1949 the famous Los Angeles tent meetings catapulted Mr. Graham and his associates to national attention. From there, the team went on to share the Gospel on every continent.
For his significant contributions to Gospel music, he was inducted into the Religious Broadcasting Hall of Fame (NRB) in February 1996 and the Canadian Gospel Music Association presented him with a Lifetime Achievement Award in 2004. As a special honor, in 1998 North Carolina Public Television produced Mr. Shea's life story, "The Wonder of it All," titled after one of his most popular gospel songs. In 2011, Mr. Shea was awarded a Lifetime Achievement Grammy Award by The Recording Academy.
George Beverly Shea, of Montreat, North Carolina died on Tuesday, April 16, 2013 at age 104.