Clyde Chiles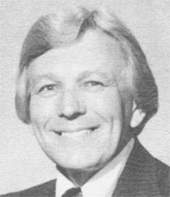 Hall of Faith Class of 2008
MISSOURI
As a 16-year-old boy, Chiles went forward to accept Christ at a Billy Graham crusade and was counseled at the altar by Graham associate Cliff Barrows. A year later, Chiles sensed a call to vocational evangelism at a Youth for Christ meeting where Graham was preaching.
Clyde Chiles began his full-time evangelistic ministry in 1956 after his graduation from Southwestern Theological Seminary in Fort Worth, Texas. He has been listed in Who's Who in American Colleges and Universities. Clyde opened his ministry calling it Turning Point Evangelistic Association. And a Turning Point is exactly what it is! He has evangelized in several thousand churches, schools, colleges and civic clubs across America and has seen thousands of lives changed. His preaching is uplifting, motivating and challenging folks to find faith in Jesus Christ. His powerful messages touch the heart with a blend of humor that relates to everyday life struggles.
Clyde has been an integral part of the evangelical forefront of modern Christianity, spanning five decades. "I have found that today when God's people pray and prepare, God opens the windows of heaven and pours out blessings that you can hardly contain. It still works. My message has never changed; my emphasis on prayer and preparation has not changed. ... The only thing that has changed is the length of the revival."
He has served in many denominational roles including President of the Conference of Southern Baptist Evangelists.