Join us in Anaheim at the Southern Baptist Convention, June 13-15, 2022!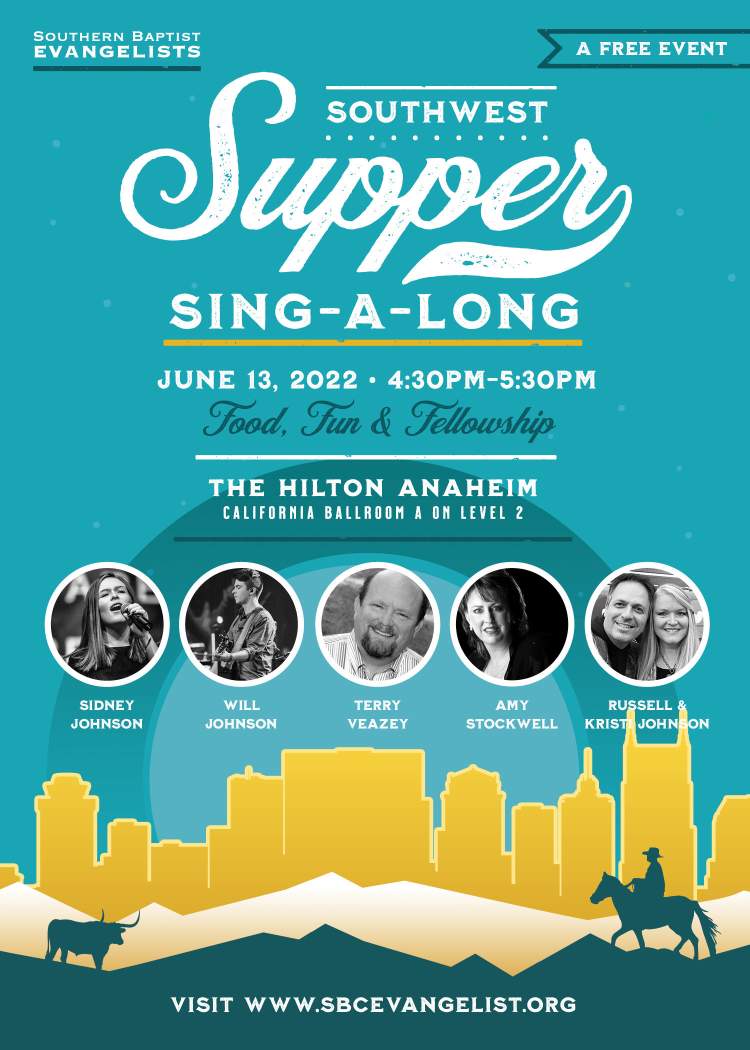 You're invited to our annual Southwest Supper Sing-A-Long on Monday, June 13, from 4:30-5:30pm at the Hilton Anaheim.
This will be a great time of fellowship, and a wonderful opportunity to meet some of your SBC Evangelists. Also look for us on the Exhibit Hall floor at Booth #670. We look forward to seeing you there!