Southern Baptist Convention
Phoenix, Arizona June 9-14, 2017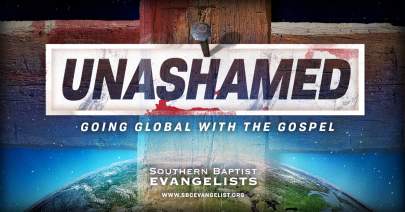 We are in the midst of an exciting year for Southern Baptist Evangelists! Our annual meeting in Phoenix was a blessing, and we thank God for the wonderful time of ministry and fellowship we enjoyed!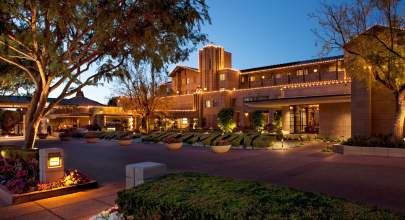 This year we were thrilled to host our evangelists' retreat at the beautiful and historic Arizona Biltmore hotel, just a few minutes' drive north of downtown Phoenix, Friday and Saturday, June 9-10. We enjoyed some great meals and fellowship together, along with plenty of time to relax and enjoy the Arizona sunshine! Our retreat concluded with our annual business meeting Saturday afternoon; our officers were re-elected for another year of service. Looking for to the great things God is going to do!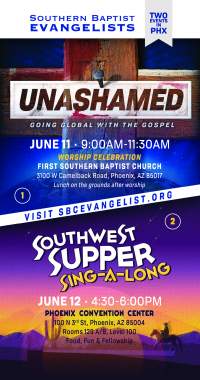 On Sunday, June 11, we partnered with the church family of First Southern Baptist Church, a thriving, multi-cultural historic church in downtown Phoenix,for an outreach event featuring our music evangelists and some great preaching from our SBC evangelists. We are so grateful to Pastor Steve Hayes and his staff for helping us promote this event and for the opportunity to proclaim the Gospel in his community! We had a wonderful time of worship, and five precious souls made public professions of faith in our service that Sunday morning!
Crossover this year took the form of three days of rallies and community evangelism, culminating in the Greg Laurie Harvest America Crusade the evening of June 11. SBC evangelists participated as Field Follow-Up Workers that night, receiving people who came forward at the invitation, counseling and leading them in prayer. More than 3,000 people made professions of faith at the Harvest America Crusade!
Monday evening, June 12, 4:30-6:00pm, SBC Evangelists hosted a "Southwest Supper Sing-A-Long," at the Phoenix Convention Center, where we offered a light Southwest-themed supper, music, fun and fellowship for Pastors' Conference attendees. This was a great opportunity for our evangelists to meet pastors and friends attending the SBC, and to build relationships as we partner to reach the world for Christ.
Monday through Wednesday, June 12-14, our SBC evangelists attended the Pastors' Conference and Southern Baptist Convention at the Phoenix Convention Center, while also attending our SBC Evangelists' Booth in the exhibit hall.
We are excited about what God is doing in and through our Convention, and believing God for great things at our Convention next year. Please mark your calendar now, and plan to join us June 8-13, 2018 for the SBC Annual Meeting in Dallas, Texas. Pray with us for a mighty harvest of souls, and lives changed by the power of the Good News of Christ.