E4E Summit & Retreat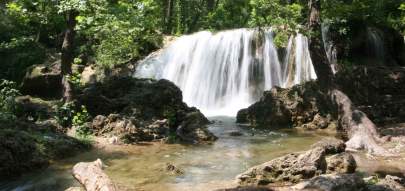 Conference of Southern Baptist Evangelists is looking forward to its upcoming E4E (Ephesians 4 Evangelists) Summit & Retreat in beautiful Falls Creek, Oklahoma, February 11-13, 2019. The Summit & Retreat will be attended by current members of Conference of Southern Baptist Evangelists and their wives, and other guests invited personally by SBC Evangelist leadership. Registration for this event is now closed.
The agenda includes worship, fellowship, prayer, discussions and strategizing for Southern Baptist Evangelists and Southern Baptist Convention state leadership, as they work together on finding better ways to reach out to lost people across America and the world, specifically using the special gifts and calling of Ephesians 4 Evangelists.
Ephesians 4:11-12 states, "And He gave some as apostles, and some as prophets, and some as evangelists, and some as pastors and teachers, for the equipping of the saints for the work of service, to the building up of the body of Christ..."
Pray for your Southern Baptist Evangelists, as they fulfill their specific calling from God, to preach and proclaim the Good News of Christ.